Whack-a-Virus Holographic Sticker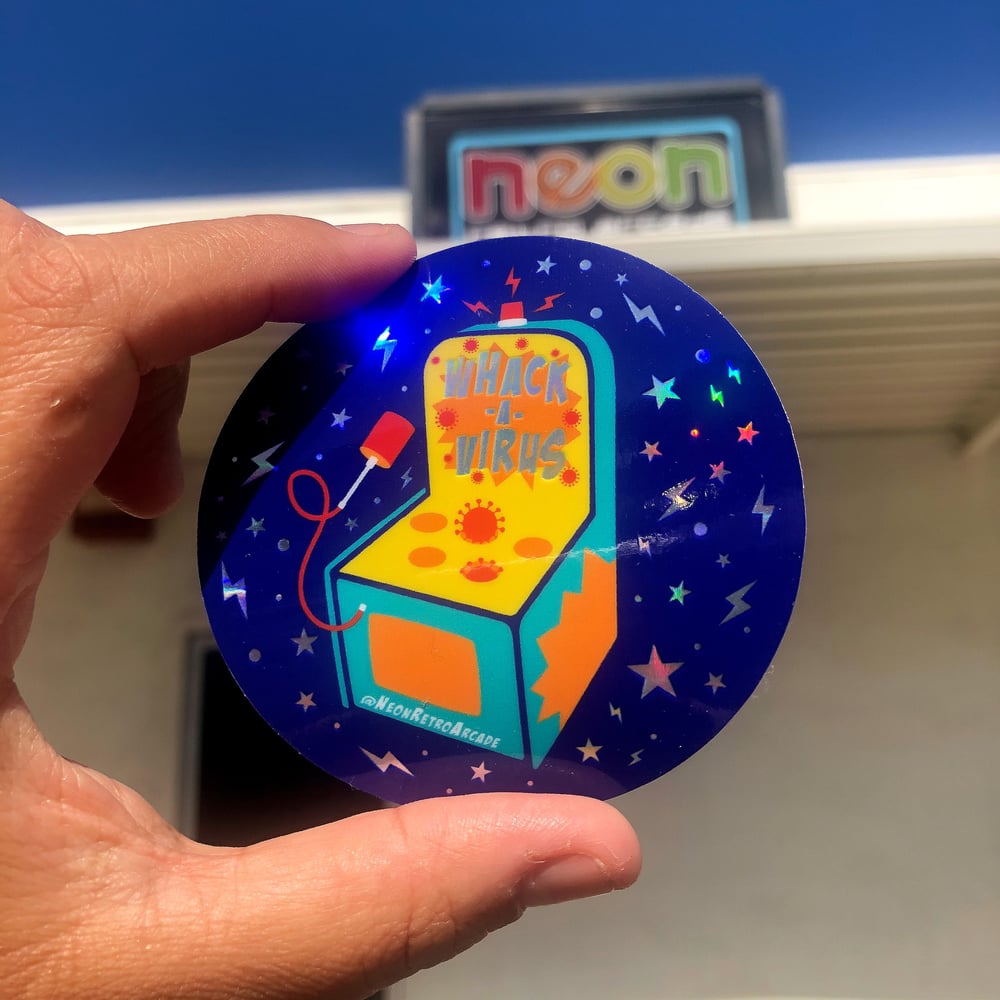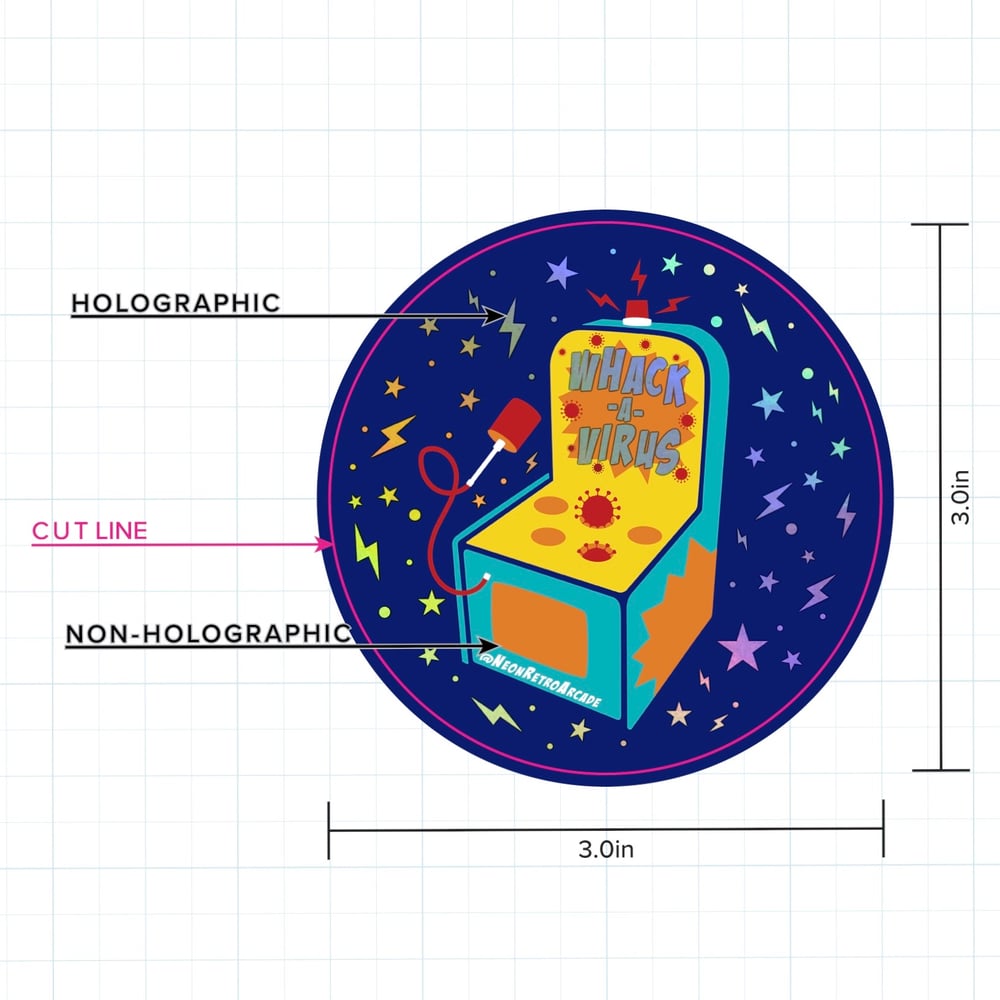 Wish you could give COVID-19 a good whack? Us too! This dumb virus has temporarily shut down arcades, so we reimagined an arcade classic that would allow us to relieve our pandemic frustrations in a healthy way :).
Sticker: 3" x 3" circular, die-cut design with holographic details!